Getting to know your business
.
Before we start up a project we like to get to know a little about you.
What is your company's ethos? What are your current and future goals? Answering questions like these helps us to craft something that reflects you and your business.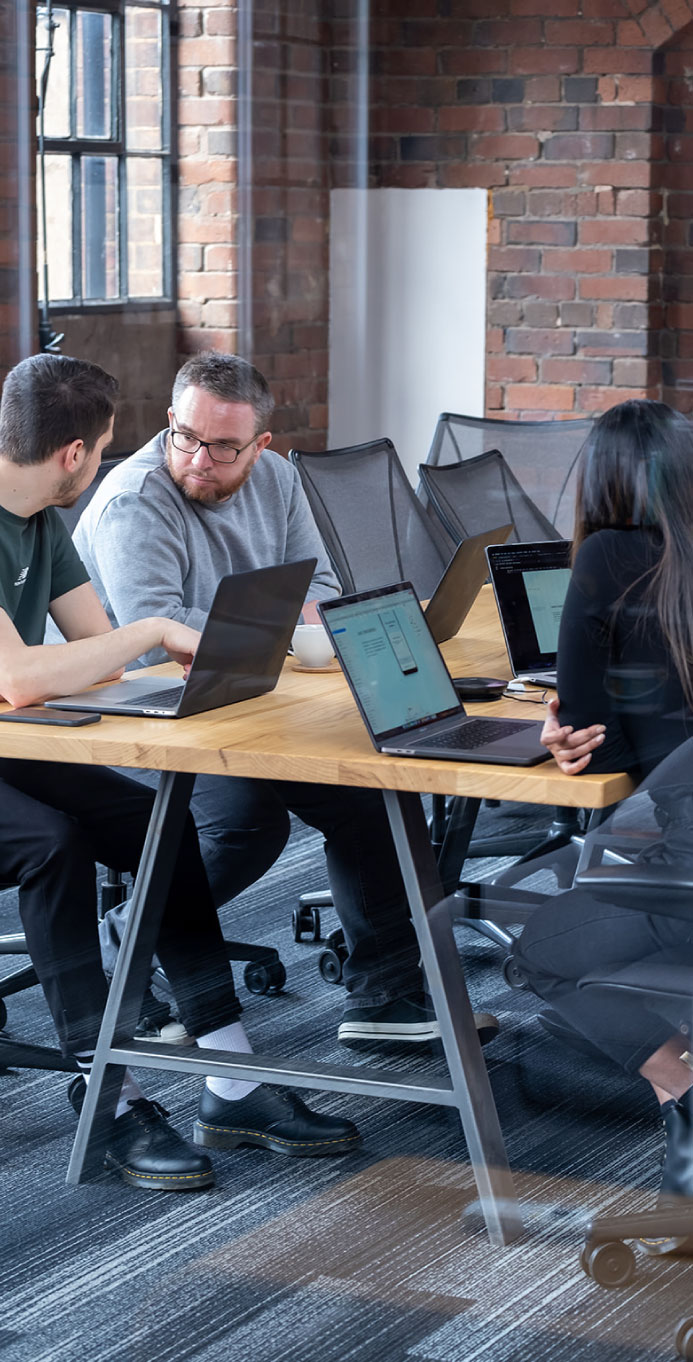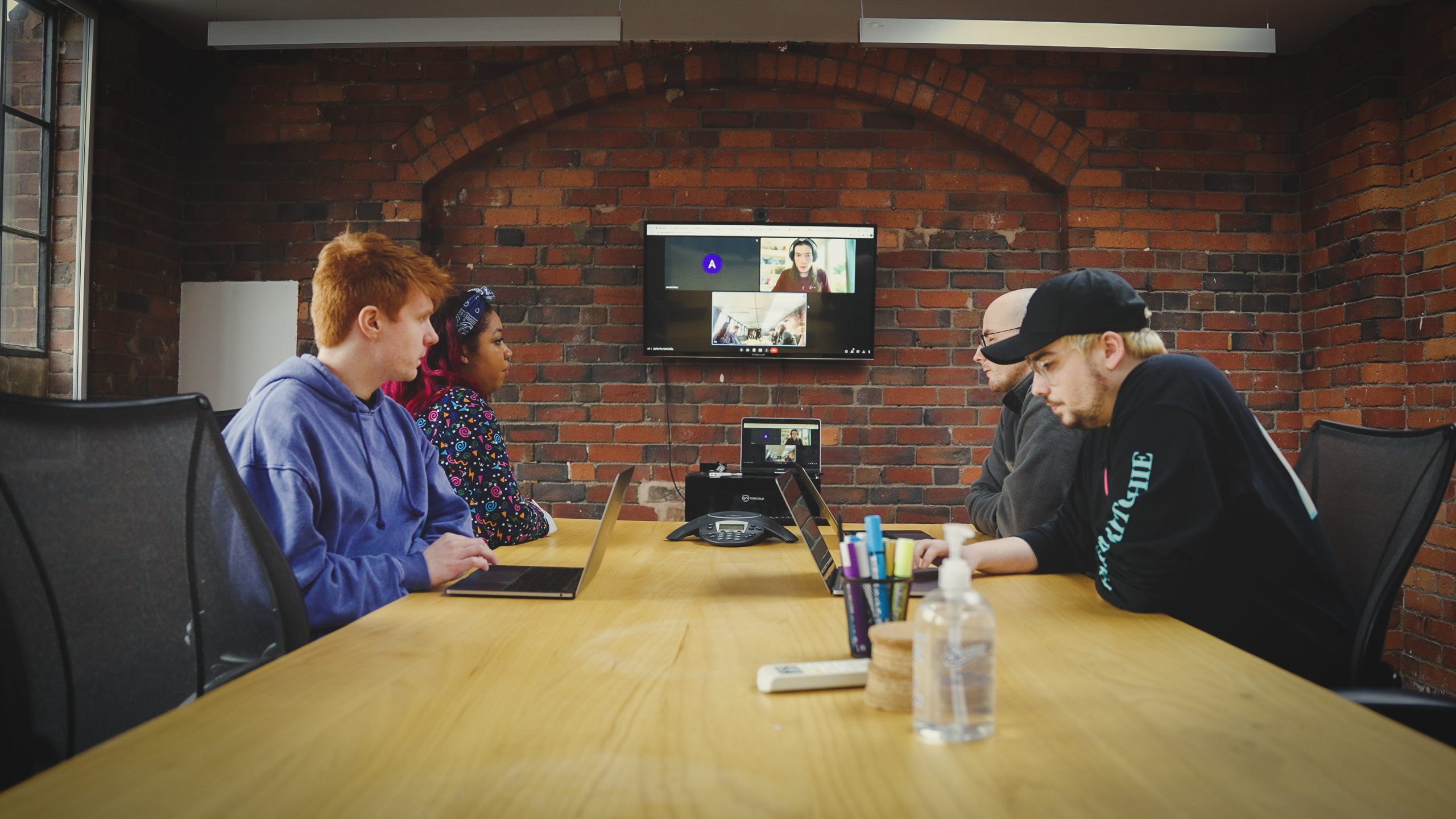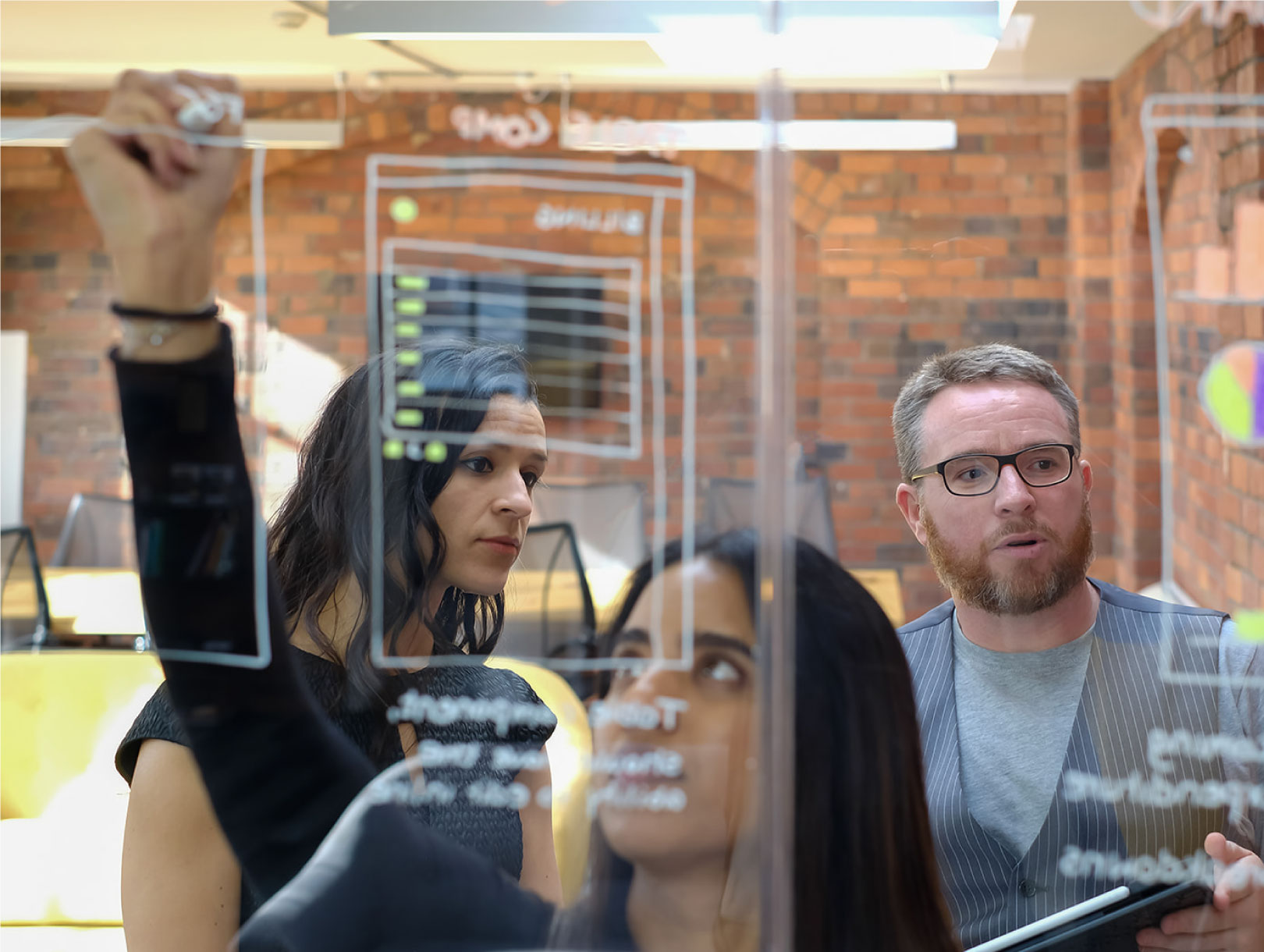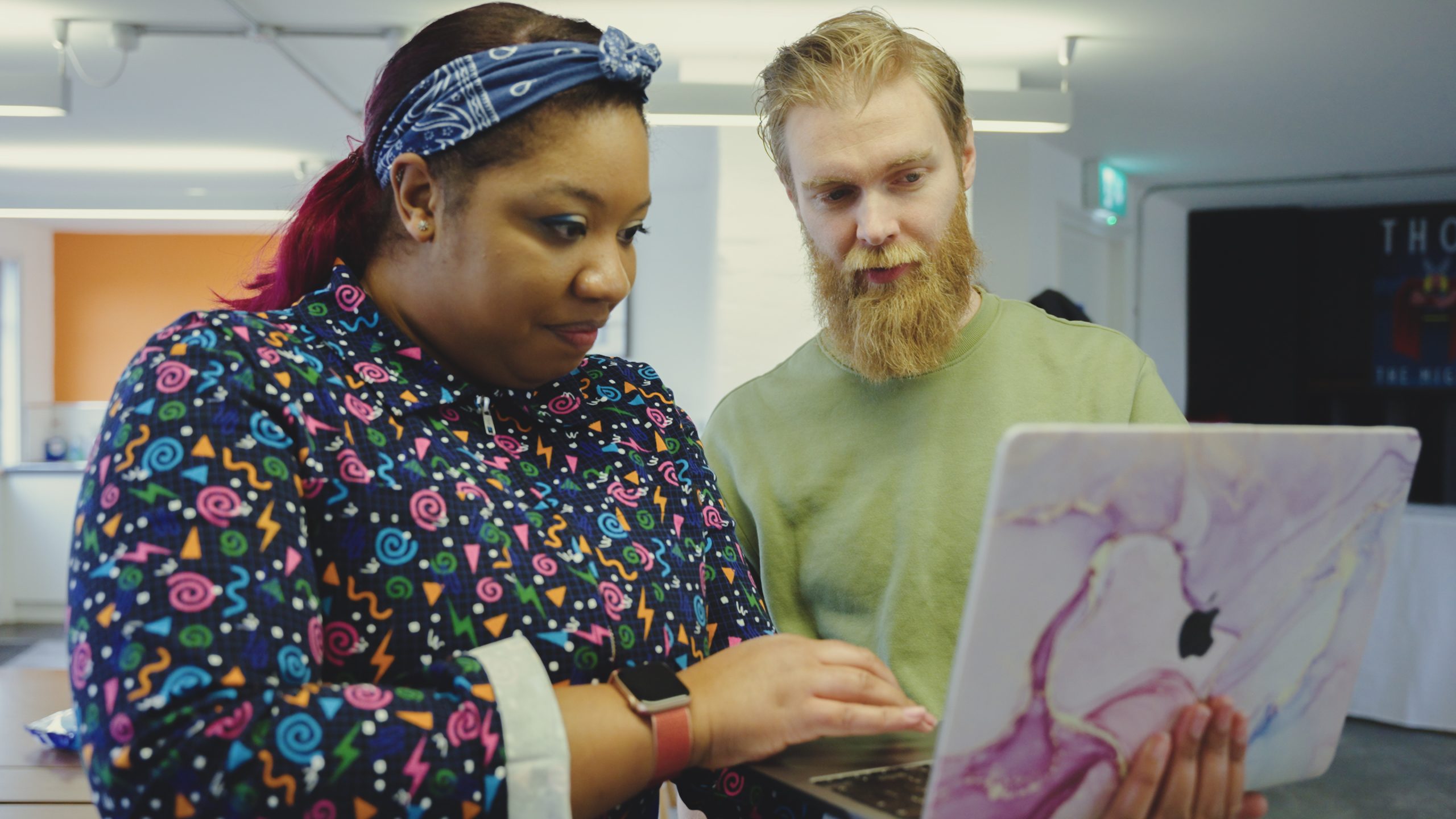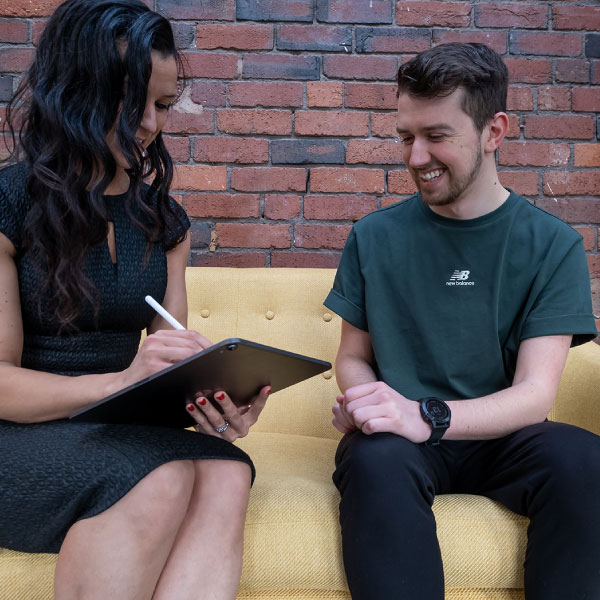 We understand the pressures of increasing your customer base alongside managing the technology needed for your day to day business.
We will integrate with your team, acting as a remote "in-house" resource.
Working with enterprises
.
We understand that as an established business, safeguarding your current tech infrastructure is just as important as your customers, team and brand identity.
We can either help bring your current platform up to modern standards or transition you away from your current solution with a managed road map.
Jamie Oliver
Team augmentation
We helped the Jamie Oliver digital team roll out JUM!, their new recipe subscription service. Our team worked alongside the internal team, leading the API development in their Laravel back-end system.
Andrew Rollason – Head of Software Engineering, Jamie Oliver Group
"We needed to quickly augment our team with additional Laravel skills. Jump24 stepped up and added a high quality engineer to our team. They hit the ground running, improving code quality and getting onto the most critical tasks. We really appreciated that we also got the support and backing of the wider Jump team in terms of code review, architecture and best practices."
Link My Ride
Supporting start-ups, Team augmentation
We were approached by professional cyclist Jacques Sauvagnargues and his former Team Wiggins teammate and Olympic Gold Medalist, Tom Pidcock, to build a web based cycling club management system for their new cycling app, Link My Ride. The platform aims to take on global players like Strava. Link My Ride was launched to a global audience. The new web-based portal allows cycling clubs to have a presence of that app which became a lynchpin of the marketing activity surrounding the launch.
Jacques Sauvagnargues, Co-Founder, Link My Ride
"Working with Jump24 brings so much value to Link My Ride. They have integrated themselves seamlessly into the project, guiding us on every little detail. Their experience and knowledge is very reassuring and the whole Link My Ride team feel they are in safe hands. I'm very excited to continue working with Jump"
Luscid
Supporting start-ups / Team augmentation / Bespoke projects
Luscid approached us with a revolutionary idea for a product that can help businesses identify the optimum sponsorship partners to maximise their exposure and ROI. We helped them get off the ground by architecting and building a solution using Laravel and Vue, that draws in data from various sources. We helped them to quickly get the product to a point where it could start to generate revenue and sustain further development of Luscid.
The Market
Tech consultancy, Bespoke project build
We worked closely with The Market for 5 years, taking full responsibility for the digital platform that powers their business. We played a key role in the success of the platform up until it's sale to Bonhams in 2021. We continue to support the Bonhams team providing consultancy and resources to assist their growing in-house team.
Mark Livesy – Head of UK, The Market
"Jump24 has been instrumental in the success of themarket.co.uk. As our core development partner, the team helped us to create the UK's most sophisticated and successful Classic Car Auction platform."
Hospitable
Team augmentation
We refactored several of Hospitable's microservices applying Laravel best practices and reducing technical debt to maximise the efficiency of future developments. Our developers worked closely with the engineering team at Hospitable, first identifying the areas for improvements and prioritising the roadmap to deliver maximum impact in the shortest time frame possible.
Sam Jones – Engineering Lead, Hospitable
"We now have a Jump24 powered team working autonomously in different parts of our codebases. The team have really taken ownership of their tasks and challenges, integrating themselves into the Hospitable team with no effort at all. I couldn't recommend them enough."
Elveguiden
Team Augmentation
We initially started working with Elveguiden, supporting them with technical consultancy to alleviate performance bottlenecks they were experiencing during periods of high traffic. After a successful initial engagement we've worked with them on several projects across their marketplace which sells fishing holidays and experiences to customers throughout Europe. Elveguiden have utilised our Team Augmentation model to the fullest extent to scale their team to react to seasonal demand.
Eyvind Gjertsen, CTO
"Elveguiden has had the pleasure of working with Jump24 on multiple occasions. Our experience is that Jump24 is a very professional company with lovely people, highly skilled developers and project managers within their domains. Whenever we need assistance in a new or ongoing project, Jump24 always is quick to work out a solution for us. We are always very satisfied with the end result! "
Rugby School
Bespoke project build
We developed a reporting system for Rugby School Group called Chronicle allowing them to manage the grades and results of over 1,500 students. The system has simplified what was previously a complex and laborious task for teachers to grade and track a large volume of students and as the system has established itself as a key business asset, more features and functionality have been added.
Veygo
We support Veygo's marketing team, developing their customer facing website focusing on performance and search engine optimisation. We work closely with their team to assess optimisations and generate constant and iterative improvements that have resulted in increased traffic to the website and sales.
Simon Jones – Head of Brand, Veygo
"There's clear communication for progress and a great understanding of the tech we're working with. Sometimes I forget Jump are an agency, as they just feel part of our team."
GoCarCredit
Tech consultancy / Bespoke projects / Rescue projects
We helped GoCarCredit build out their internal systems, working closely with their internal team to develop new features from their roadmap, alongside technical improvements and optimisations that increased their efficiency and services levels. Throughout this long relationship we have established a collaborative relationship and workflow that continues to be successful.
Bex Lee-Hagger – Digital Project Manager, GoCarCredit
"Outsourcing our development was a major change for our business, however we have been working with Jump24 for many years now and it has been a very successful partnership. Not only did they take on the challenge of our legacy platform, they also helped us greatly improve and modernise it. Jump24 have been, and continue to be a pleasure to work alongside."
Zeffr
Supporting start-ups, Team augmentation
We developed an employer control panel for Zeffr's new mental health in the workplace app. Working alongside native app and chatbot development teams based throughout Europe, we had to work at pace and find viable technical solutions in order to help Zeffr get their first version of the product to market and secure further investment.